Description
Protects your underarms from odor and chemicals with our natural CBD infused deodorant. A paste formula infused with organic hemp extracts and natural citrus lime fragrance to leave your armpits feeling calm and smelling fresh. CBD is a powerful antioxidant to help soothe sensitive underarms, reduces irritation and protects skin naturally without blocking the release of toxins. Organic arrowroot and baking soda fight odor without the use of aluminium. While organic shea butter and coconut oil nourish delicate skin. Ideal for everyday use to prevent excess sweat and protect you from odor. Free from parabens, sulphates and chemicals.
PRODUCT BENEFITS
10mg CBD per ML
100mg of CBD per jar
Less than 0.2% THC
Natural protection from body odor
CBD calms skin irritation
INGREDIENTS
Natural food grade ingredientsOrganic shea butter, arrowroot powder, baking soda, coconut oil, beeswax, lime oil, coconut, vitamin E, organic hemp extract (100mg CBD, 10mg CBD/ 1ML)
TerpenesMyrcene, Limonene, Alpha & Beta-pinene, Linalool, B-caryophyllene, Caryophyllene oxide, Terpinolene and Humulene.
Other natural molecules Cannabis plant waxes, alkanes, nitrogenous compounds, amino acids, aldehydes, ketones, flavonoids, glycosides, vitamins, pigments, water, cofactors and co-nutrients.
*Cannabidiol (CBD) is a natural constituent of the hemp plant.
SUGGESTED USE
Apply a small amount to armpits and rub into skin, allow paste to absorb into skin before putting on clothes.
Use at any time of the day; morning and evening for natural body odor protection.
Exfoliate underarm skin regularly to remove excess residue and to prevent blocked pores.
Hygiene tipUse clean dry hands to apply deodorant paste.
Store jar in a cool dry place.
THE BENEFITS OF 10MG CBD DEODORANT
PROTECT YOUR PITS NATURALLY
Stay fresh all day with clean chemical free ingredients. Our naturally powerful formula protects during daily activity, with natural odor fighting properties that absorb odor without blocking your skin from releasing its own toxins. Our unique CBD deodorant paste soothes and calms skin. Keep sensitive underarm skin smooth and nourished, with organic shea butter, coconut oil, and vitamin E.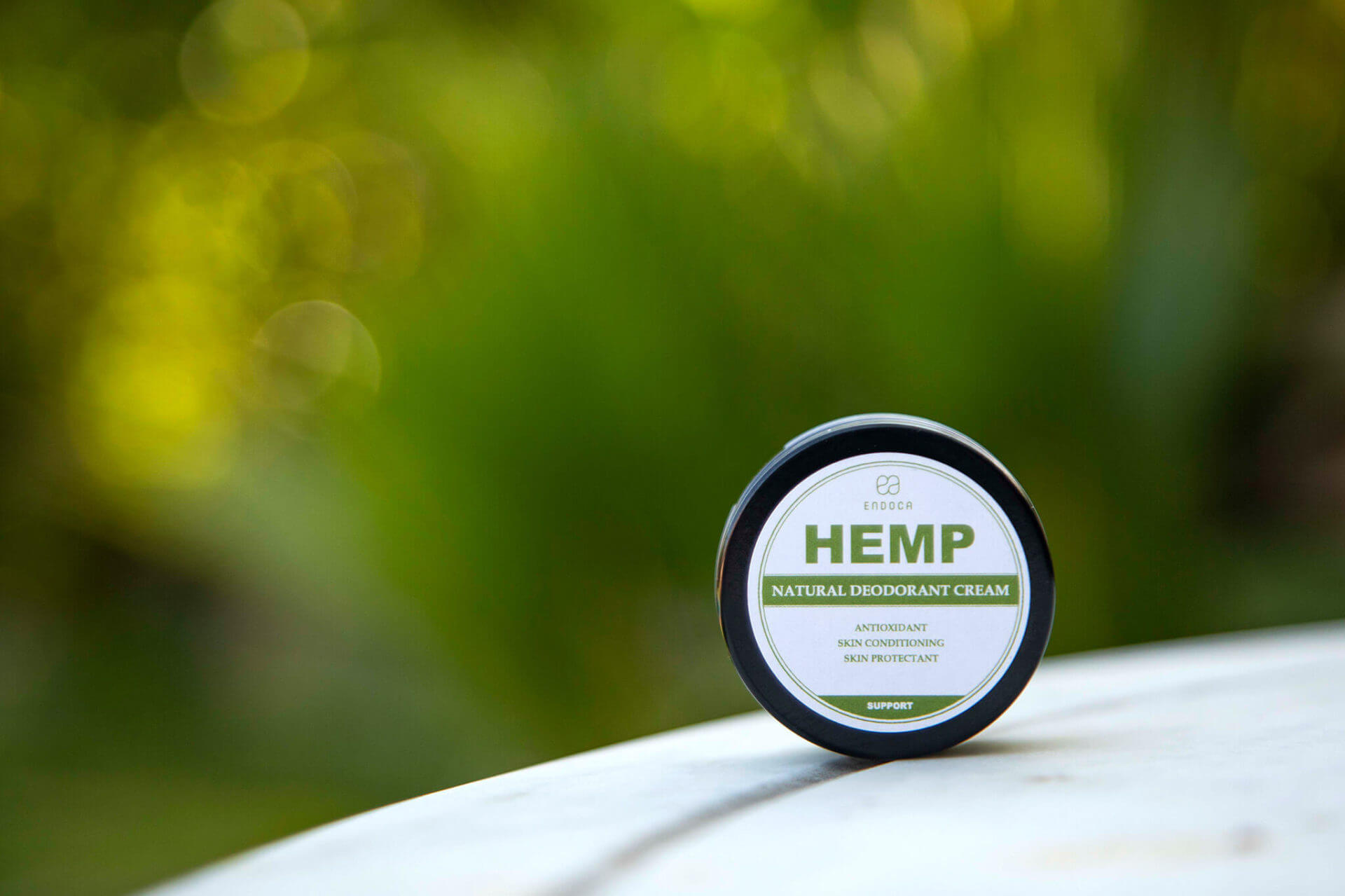 THE POWER OF CBD IN A PASTE
When it comes to antioxidants, CBD is a powerhouse to protect your skin from free radical damage. Within our unique formula you'll find the compound CBD, omegas, vitamins and minerals that nourish and maintain healthy underarm skin. CBD (Cannabidiol) helps support your body's internal equilibrium. Use daily to reduce excess sweat, odor and protect your skin from irritation. Supports balanced and healthy skin.